Assembling and then taking apart the measurement of each single beat, entering into every verse and lyric to find its most intimate meaning in symbiosis with the author of that song that turned my life upside down, and then calculating the rhythm as an integral part of my very footsteps, deeply breathing in the aroma, the color and the nature of a country like Brazil that inspires me and makes me dream and finally improvise in total freedom with new notes that run and intertwine in the sky of my musical world. Singing "Natural Impression" was this and so much more.

What led me to this more visceral approach than the one we took on Mafalda's previous Brazil-based album "SENSORIAL"?
MAFALDA did!
I thought about these mostly Bossa tunes and how they often became vehicles for Mafalda's creative and explosive freedom onstage. Why not take some cues from her ideas and provoke the players to step outside the Bossa sonority on these tunes and delve into the Samba Jazz trio approach that shook up the clubs in Rio de Janeiro in the early 60's? With these arrangements, these tunes, these players and THAT voice… it could only be something fresh and exciting. Mafalda's energy brought the jazz element to the forefront in that Brooklyn studio without losing the seductive sultry mood that is part of Brazil's gift to the world. Another way to shake things up was to call on these great musicians from Brazil to step out of their musical roots and play some swing, lay down a shuffle and get a little funky. With their experience playing with the greats in NY, you know they put something special on it.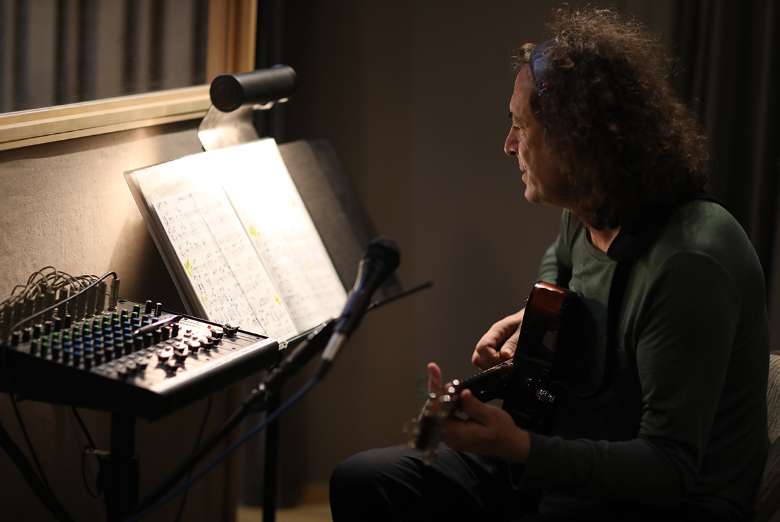 Stepping out from his NY base to explore Brazil and Italy in his work as producer/arranger for Mafalda, Paul Ricci has also played on the Brazilian and jazz scenes around the world, working with Astrud Gilberto, Bebel Gilberto, Harry Belafonte and in the clubs with David Kikoski, Mike Clark, Edison Machado, Dom Um Romao, Bobby Sanabria and many others from the jazz, latin and African melting pot. He draws on these diverse experiences for his own creative approach to familiar melodies on these tunes, offering up new colors for improvisation. His solo record with Randy Brecker, Steve Jordan, Anthony Jackson, Manolo Badrena, and others reflects these influences in his original compositions.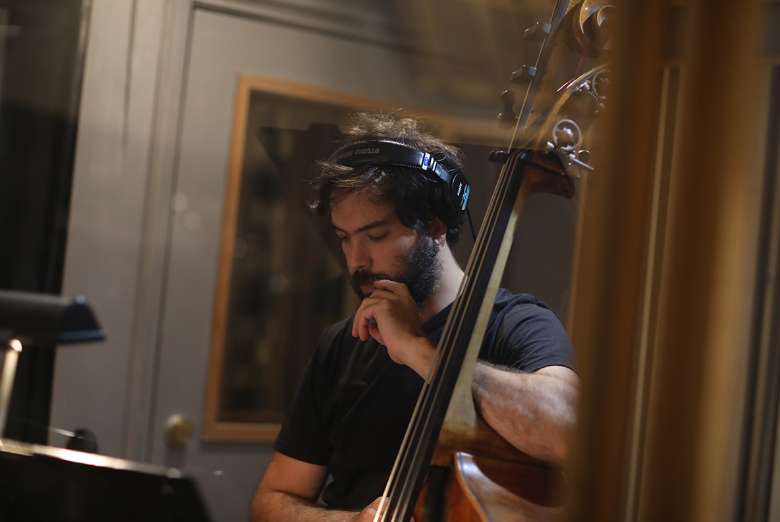 Eduardo Belo acts as the anchor on this session with a keen sense of style, support, impeccable intonation and a compositional awareness that makes each song a wide open field for Ricci's guitar fills and Mafalda's spontaneity. He is also a composer and sometimes harmonica player but mostly known as a New York based bass player from Brasilia who can switch between Brazilian music and Jazz with total fluidity. As well as being a composer, graphic artist and leading his own band, he has worked with artists such as Michel Camilo, Daphnis Prieto, Pedro Martins, Claudio Roditi, Steve Wilson, Kevin Hays, Bebel Gilberto, Cyro Baptista, Duduka da Fonseca and Chico Pinheiro, to name a few.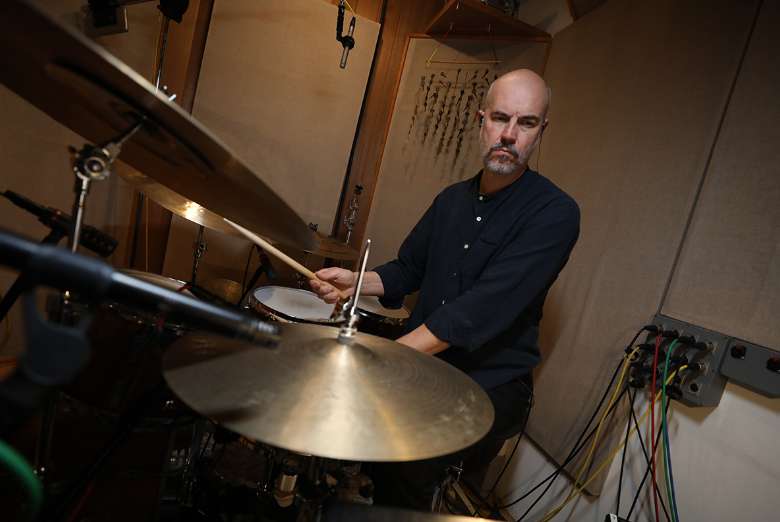 Brazilian drummer, percussionist and educator Rogério Boccato came from a solid career in São Paulo to NY some 20 years ago and he brings with him his unique sense of tradition and freedom beyond styles and his fluid beat reacts to the swagger of Ricci and Mafalda's beat on this session. He plays to the melody and the singer with a rare musicality. As well as being a composer and bandleader for his own group, he is in constant demand in the studio and has worked on projects with some of today's leading jazz artists, among them Maria Schneider, Joe Lovano, John Patitucci, Fred Hersch, Brian Blade, Kurt Elling, Danilo Perez, Renee Rosnes, Luciana Souza and even Antonio Carlos Jobim.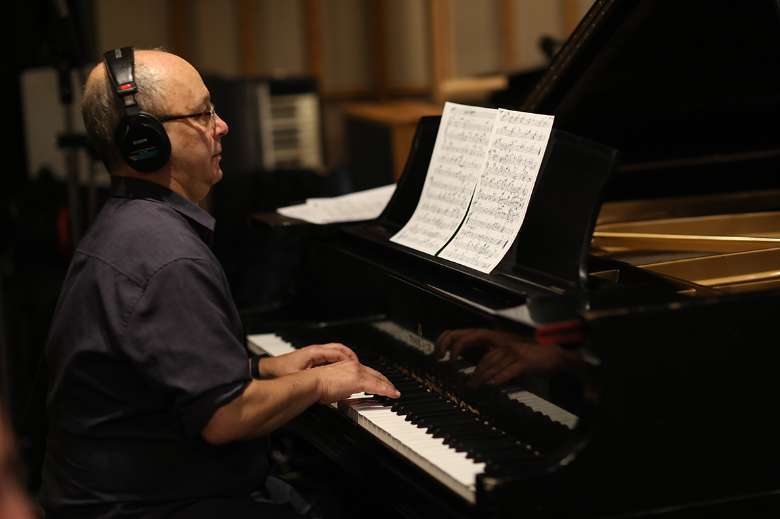 The premier Brazilian jazz pianist of his generation. Helio Alves came to NY by way of Boston as a young man and he brought that young man fire to the date. He turns things up a notch or two at the right time while also listening and rising to the challenging task of blending with the guitar, making his soulful contribution to these arrangements invaluable. He came to play! In addition to his many trio recordings full of his originals, Helio has recorded on several GRAMMY winning albums and has worked with many of the top Brazilian and American jazz artists including Joe Henderson, Claudio Roditi, Antonio Carlos Jobim, Rosa Passos, Joyce, Yo Yo Ma, Airto Moreira, Paquito D'Rivera and more.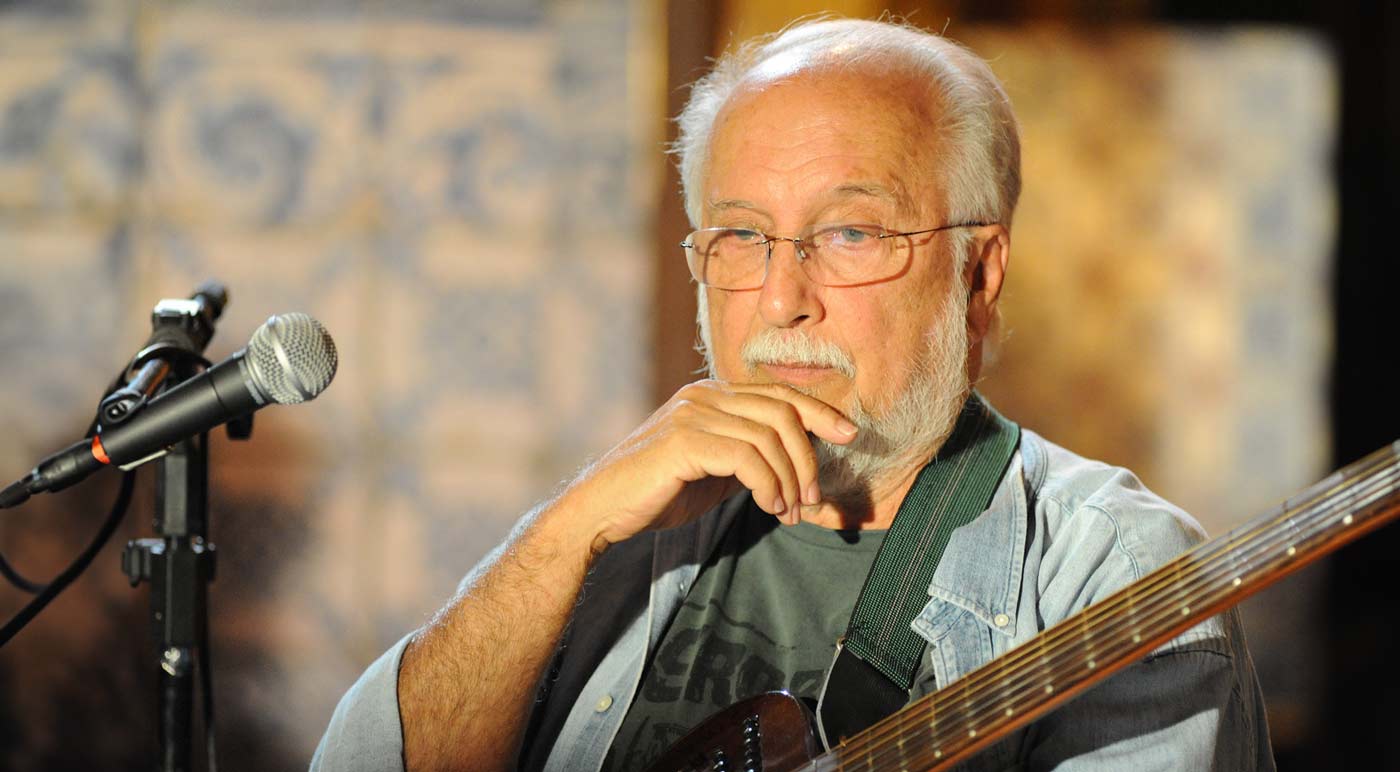 You can't begin to tell the Brazilian music story from the Bossa Nova to today without prominently naming this pioneer. From leading guitar player of the Bossa movement to one of its leading composers, he didn't stop there. His work as record producer and executive helped shape the direction of post-Bossa Brazil, while always composing and performing worldwide. His work with Gal Costa, Gilberto Gil, Elis Regina, Jorge Ben, Caetano Veloso and even Joe Henderson and Police guitarist Andy Summers, make his contribution of "BRUMA" on NATURAL IMPRESSION all the more special.
DON BYRON
Don Byron redefines every genre of music he plays, be it classical, salsa, hip-hop, funk, R&B, klezmer, or jazz styles from swing to bop to cutting-edge downtown improvisation. Consistently voted best clarinetist by critics and readers alike in leading international music journals since being named "Jazz Artist of the Year" by Down Beat in 1992, he brings all this to NATURAL IMPRESSION with a French accent on "NE ME QUITTE PAS". His restless creativity and unsurpassed virtuosity conspire with a timeless reading by Mafalda to conjure up a golden era that still breathes fresh ideas.
DOUG BEAVERS
A leading trombonist of his generation, Doug Beavers is a Grammy award winning player, arranger, composer and producer who's played with Eddie Palmieri, Kurt Elling, Christian McBride and Paul Simon among others, but it's his work as co-producer of the Spanish Harlem Orchestra that sets him apart from the great ensemble player. What he brings to "MAS QUE NADA" tells that story perfectly. More than a virtuoso soloist, his intelligent and skillful placement of melody and counterpoint, of dance and dazzle, creates the feel of a Latin horn section over a Samba groove.
JOE LOCKE
Considered one of the major voices in the lineage of his instrument, Joe Locke has worked with a diverse range of noted musicians, including Grover Washington Jr, Kenny Barron, Eddie Palmieri, Cecil Taylor, Dianne Reeves, Ron Carter and even The Beastie Boys. His impeccable technique is only surpassed by a pure musical imagination that essentially belongs to no category. A perfect foil for Mafalda, he creates and communicates with his trademark energy, spinning some great motifs and some blues with clever harmonic twists over this modern look at Bonfá's classic "CARNIVAL".
JOHN PATITUCCI
John's been at the forefront of the jazz world for the last 30+ years, working with jazz giants like Dizzy Gillespie, Wayne Shorter, Herbie Hancock, Chick Corea, Stan Getz, Roy Haynes, Michael Brecker and countless others to garner him 4 Grammy awards and over 20 nominations. From his experience with vocal artists like Joni Mitchell, Sting, Norah Jones, James Taylor and Paul Simon, John masterfully melds the jazz and vocal worlds on "CORAÇÃO VAGABUNDO" to provide an imaginative counterpoint that binds everything together under the cinematic mood of the arrangement.
MICHAEL WOLFF
Award winning pianist and film composer, he's done it all and brings it all to this session ("CORAÇÃO VAGABUNDO"). As musical director for Nancy Wilson he brings his love for the voice and from Airto and Flora Purim, he brings his deep feeling for Brazilian music. Add to that his Latin accent from Cal Tjader, a wide open jazz imagination from working with Cannonball Adderley, Sonny Rollins and Tony Williams, and you have the perfect playbook to approach the music as only he could do. Rather than look for space to showcase his virtuosity, he dug down to delight in the beauty of the voice and the song.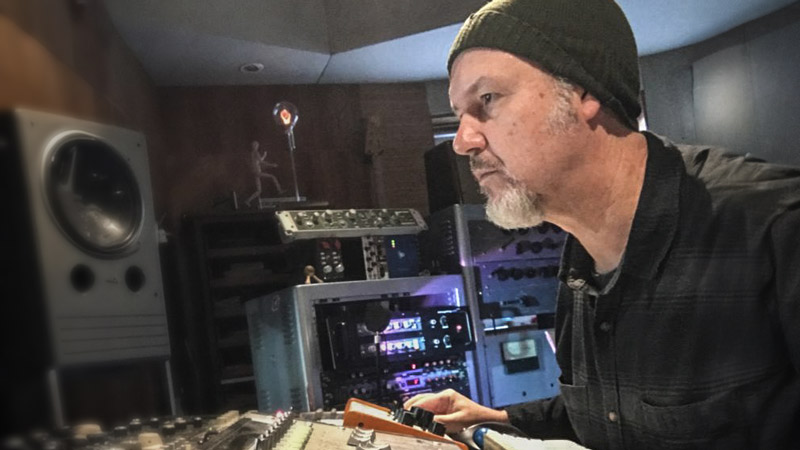 ALEXANDRE FONTANETTI
Accomplished guitarist and owner/operator of São Paulo's iconic "Space Blues" studio, Alexandre Fontanetti has long been at the forefront as a Grammy winning producer and engineer for some of Brazil's leading popular music artists such as Rita Lee, Gal Costa, Luciana Souza & Trio Corrente and Chico Cesar. On NATURAL IMPRESSION, he applied his deep understanding of the singer/songwriter's and the guitar's role in Brazilian music to bring out the feeling that Mafalda and producer Ricci sought to capture. It's a jazz record that delights in the Brazilian popular music sonority.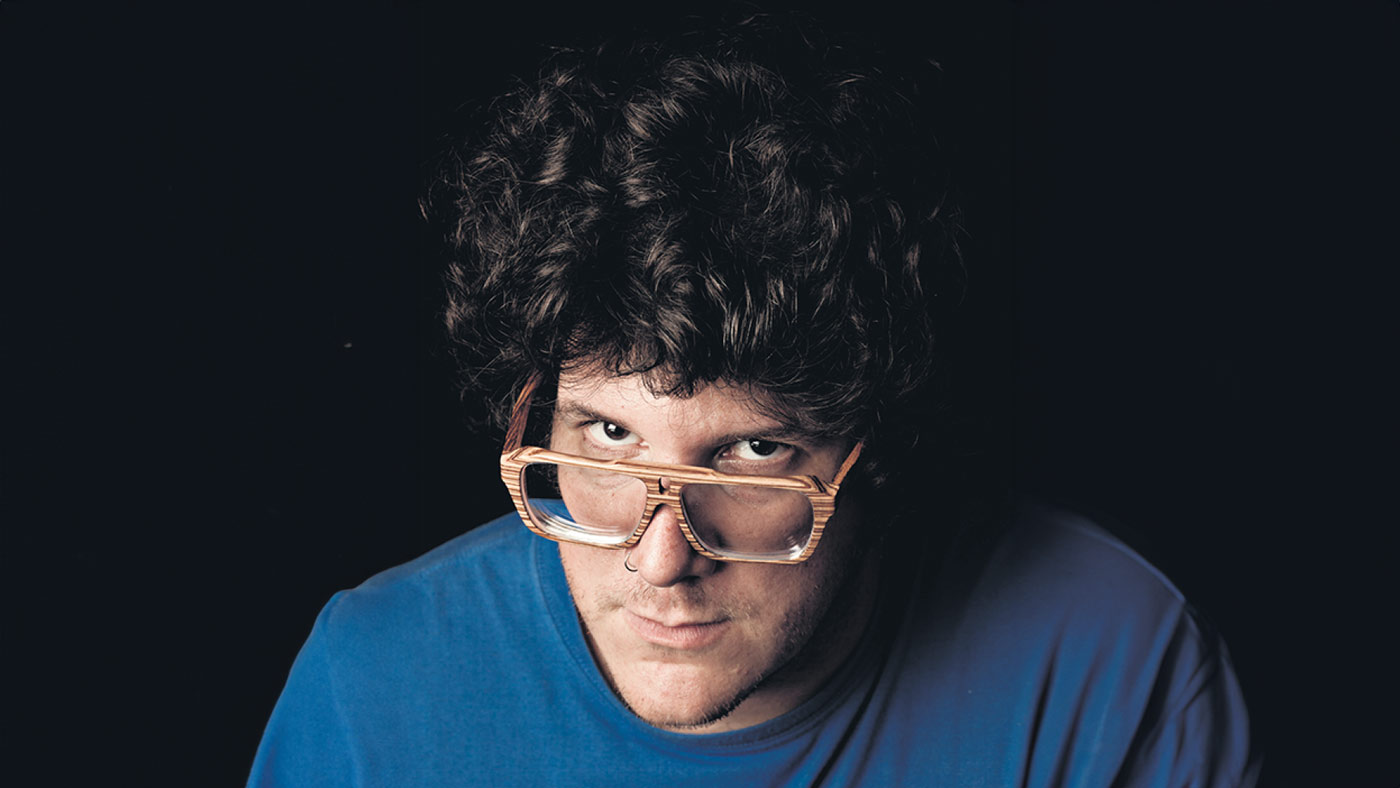 KASSIN
Brasil's Alexandre Kassin is a force to be reckoned with on the world stage as bassist, historian, producer, composer and studio mix innovator.
His work playing and producing for Caetano Veloso, Gal Costa, Marisa Monte and Arto Lindsay among others are reflected in his unorthodox mixing style on NATURAL IMPRESSION ("SAMBA DE VERÃO", "CORAÇÃO VAGABUNDO", "E PENSO A TE"). His work has been important on a global level in transporting the lineage of Brazilian music onto the sonic forefront of what comes next. "Thanks Kassin, for the chance to put our sounds together with your vision. It brought us where we were going, to where he went" – Mafalda
ANDRÉ DIAS
Grammy winner Andre Dias' fine work at Post Modern Mastering studio is in full form on NATURAL IMPRESSION, his third project with Mafalda. His ears and his experience are found in the NY jazz of Wynton Marsalis, in the L.A. sound from his work with producer Moogie Canazio and his prolific output in Brazil on works by important artists like Djavan, Milton Nascimento, Chico Buarque, Antonio Adolfo, Nana Vasconcelos and others. Most remarkably, it was André who was chosen to restore and remaster Joao Gilberto's classic original recordings from the birth of the Bossa Nova in the 1960's


MOMENTS AND MOODS FROM CHRIS DRUKKER AT ACOUSTIC RECORDING – BROOKLYN, NY